Some days, the long and baggy look is the in thing, but right now, crop tops are definitely the in thing in the fashion world. If like me, you had caught on the crop top fever, here are just some ideas on how you can play around with your crop top to look casual, sexy, playful and even poise.
To appear amazing yet effortlessly casual, pair your crop top with a nice pair of shorts for an errand or simply casual day out. Instead of matching your shorts with tank tops or t-shirts, spice up your appearance with a sexy crop top.
Besides that, crop tops also goes incredibly well with a pair of jeans for a stylish yet simple look. This outfit assemble is great for women to wear on a day out with friends or even on a date. You can further perk up the look with over layering a jacket on top of the crop top, a nice flare hat and boots for a complete stylish appearance. Dazzle everyone around you with your simple outfit while still maintaining an edgy personality.
My last crop top idea will be to pair up those lovely crop tops with skirts; be it mini, midi, maxi, pencil or even skorts. A skirt always softens the appearance and make us ladies look more feminine and sexy anytime.
Well, if you arte looking for more crop tops to play around or simply just wanted to get started experimenting with it, why not check out ZALORA, a well known online fashion site which offers a wide range of trendy
crop top for women online
from various well known brands that can satisfy your fashion hunt.
And in case you still need more ideas on how to style your crop top, here are some inspirations I got from lookbook! :)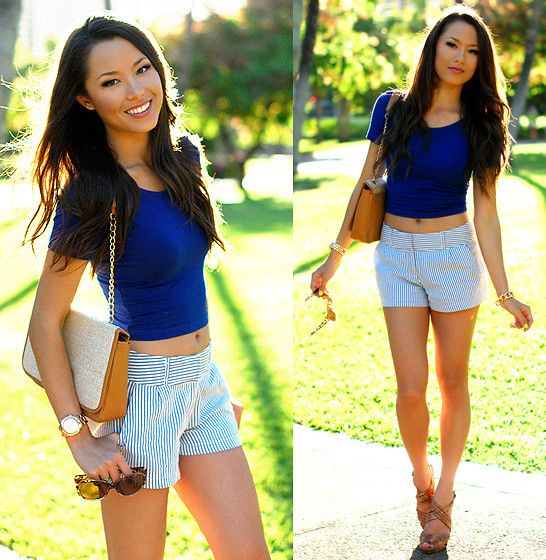 Shorts and crop kinda day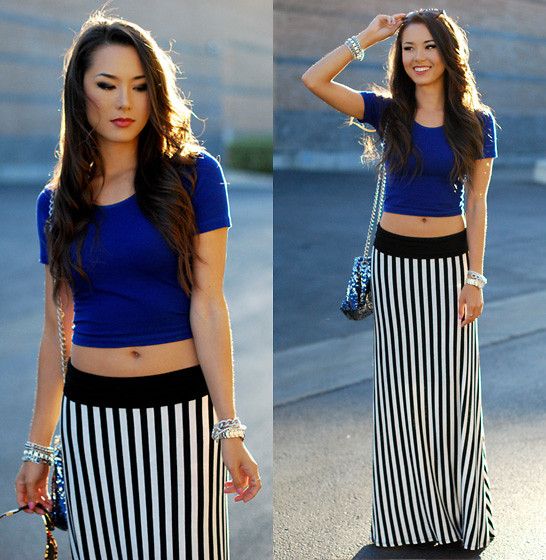 Or pair it with a maxi for an effortlessly chic look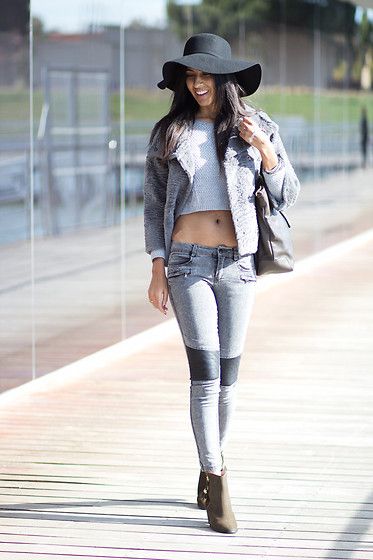 Wear it with an overlay jacket, jeans, boots and hat for an all edgy look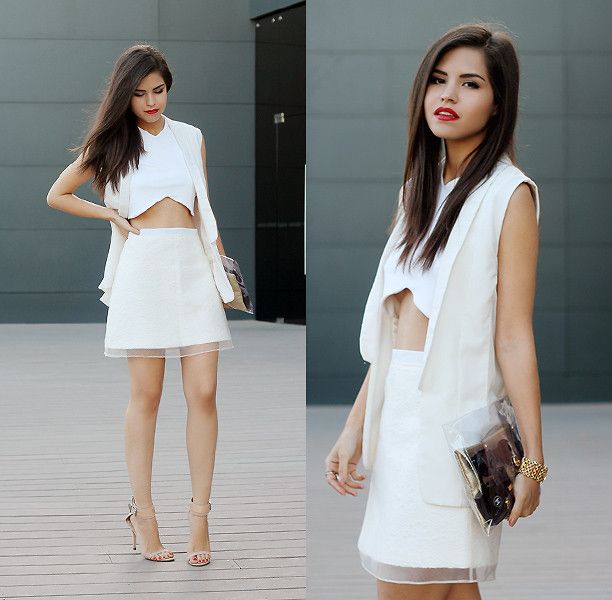 More skirts inspirations
PS Pics are credit of lookbook